Club Night Guest – March 2nd 2016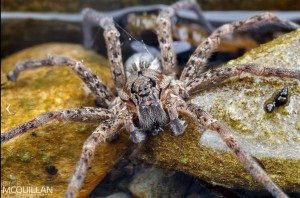 Wildlife and macro photographer and author, Bryce McQuillan, will be joining us at our March meeting. Based in Rotorua, Bryce specialises in macro, wildlife, spiders, birds and bugs. Bryce will talk to us about the basics of macro and getting your camera off 'auto'. He'll share with us what he does, and why he does it. We'll get to see some of his images.
As this is peak bug season, if there is enough interest on the night, Bryce will take us on an early evening bug walk a few nights later.